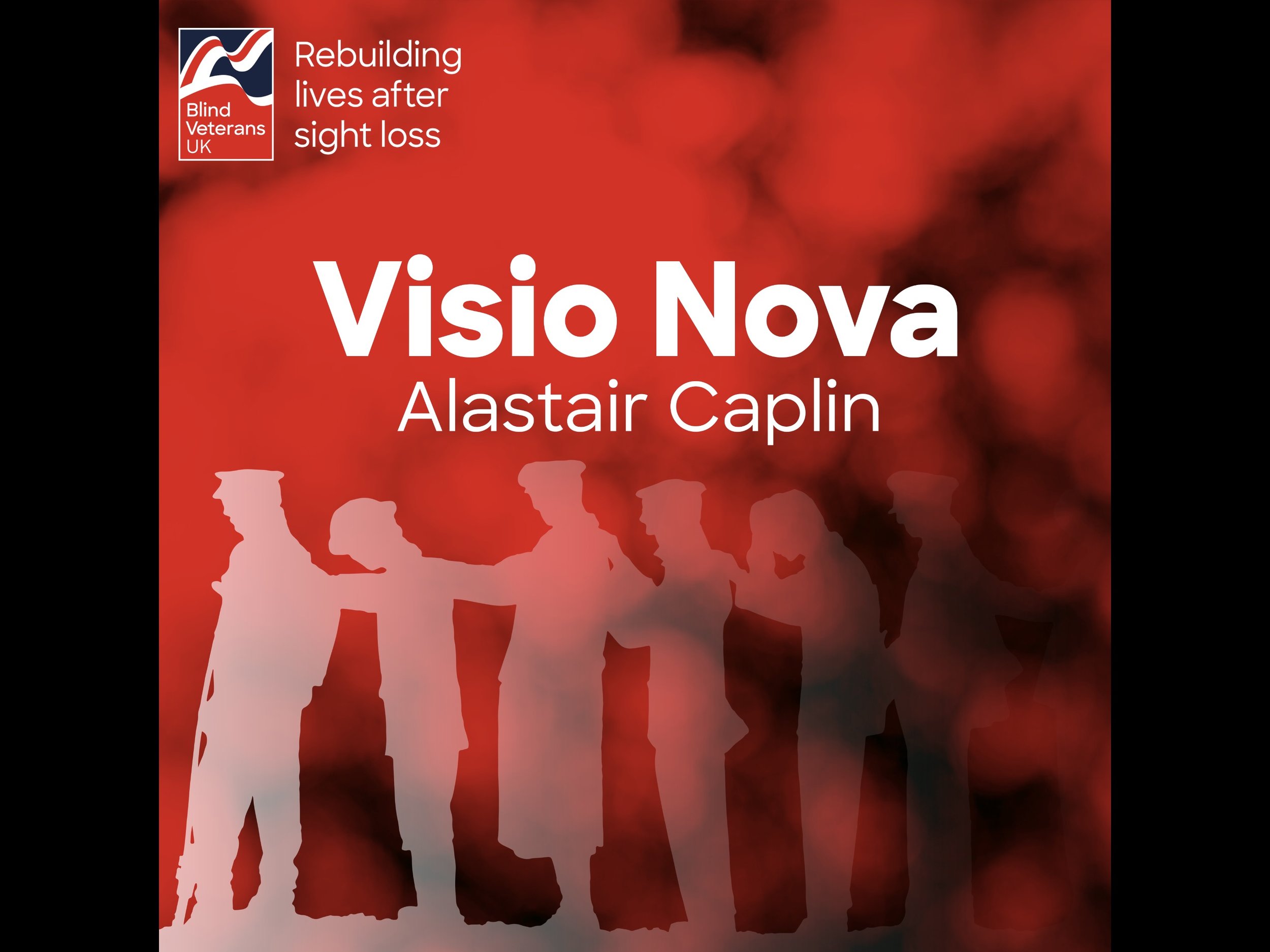 In early 2015, I was approached by Blind Veterans UK and asked to compose and perform a piece for the charity's Centenary Service to happen later that year in Westminster Abbey. At this time I was also introduced to the first incarnation of the Victory Over Blindness memorial sculpture by artist Johanna Dome-Guyot, or as it was to be affectionately called afterwards, 'The lads'.

The sculpture shared the same inspiration as the John Singer-Sargent painting Gassed and both proved to be very evocative stimuli for my writing, and the impact and poignancy that they struck me with increased a hundred-fold when I began to research into the charity more and to meet some of the veterans that the charity has helped.

The over-arching perception that hit me the more I delved into the charity and both the painting and the sculpture was the bravery and comradeship that the veterans possessed when confronted with their life-changing injuries; or to put it another way, the positivity with which they attacked these horrific afflictions and the determination to not only overcome challenges that the disability presented, but to incorporate them into the most admirable form of self-improvement.

In the first piece of this album and the one performed at the Centenary, Reach Your Hand To My Shoulder, I set out to try and portray a musical rendering of the journey that a soldier recently blinded in the trenches would have gone through, charting the passage from the initial terror of the injury itself, through the inevitable depression that would be laid upon the sufferer and slowly through the rehabilitation and hard work, finally to end the journey as the victor over blindness.

In the three part piece Visio Nova (A New Vision), I am charting the same journey but in more depth, trying to evoke in the listener what I understand to be the vast palette of emotion that someone embarking on this journey of blindness will encounter. I am also privileged to include a sample of Blind Veteran's UK member Billy Baxter reading a portion of the poem If by Hastings Brooke, himself a blind WW1 Veteran, in Part 3 of the piece.

I hope that in listening to this music, perhaps with the lights turned off, that my audience will catch a glimpse of the both the turmoil and confusion that such an injury can cause, but more importantly the strength of spirit that these veterans have shown in matching this colossal challenge, and overcoming it.